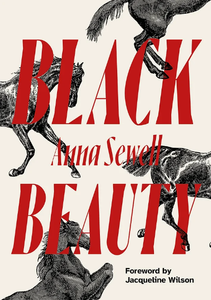 As a young horse, Black Beauty is well-loved and happy. But when his owner is forced to sell him, his life changes drastically. He has many new owners--some of them cruel and some of them kind. All he needs is someone to love him again... Whether pulling an elegant carriage or a ramshackle cab, Black Beauty tries to live as best he can. This is his amazing story, told as only he could tell it.
This edition of this beloved novel features an original foreword by favourite children's authorJacqueline Wilsonand an afterword by ProfessorThomas Ruys Smith(University of East Anglia) which reintroduces readers to this much-loved book, examining the roots of its extraordinary longevity, the timelessness of Sewell's powerful literary vision, and the ongoing necessity of her message of kindness and care to animals – and humans.
Every copy of this edition sold will contribute directly to Redwings' mission to value every horse and try to see the world from an equine point of view.