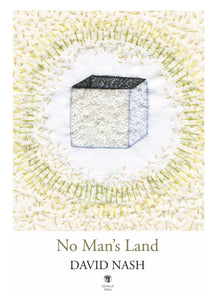 No Man's Land is the highly assured debut collection of poems by Chile-based Irish poet David Nash, an exploration and a reclamation of a place at once familiar and strange – the rural landscape of the poet's formative years.
Returning for the first time in over a decade, Nash re-immerses himself in a world of memory and language, folklore and custom, revealing a strikingly intimate connection with flora and fauna, land- and seascape.
Yet all the while, his presence feels questioned, undeserved, his calling as both participant and observer under assault from the passage of time and the overwhelming threat of the present ecological moment.
Inventive and playful, surprising and life-affirming, at its heart No Man's Land is nevertheless a book about loss ­– the loss of language, knowledge, nature and wilderness that affects all of us in these troubling times.