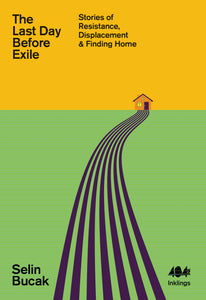 When we hear news stories about displaced people, people running away from war, living in exile, they're always accompanied by big numbers, presented as waves of immigrants. The Last Day Before Exile re-focuses the narrative to the human side, sharing some of the hardest moments of their lives, where they had to make the decision to stay or go.
Tracing the steps of professionals who have moved from the Gaza Strip, Pakistan, Morocco, Iran, Afghanistan Turkey, and Ukraine, Selin Bucak shares stories of rebellion, fear, and, in some cases, victory.
To truly understand what immigrants often have to go through at the hands of governments, legislation, and war, we need to put ourselves into the shoes of the people living in exile.