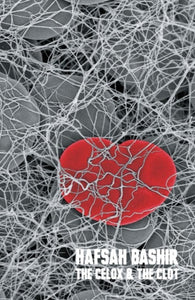 Hafsah Aneela Bashir's debut poetry collection is charged with a fierce compulsion to reveal and explore raw and open wounds from the domestic to political settings. With searingly and sharply observed detail, her poetry not only documents the tragic harm that war inflicts upon people but also explores relationships which are under strain closer to our domestic lives.
A collection framed within a conceit of journeys, it crucially opens with  'Gulshan-I-Iqbal Park' confronting the reader with the cold brutality of terrorism and the murder of children in their play-park. As the journey begins with a hijacked lift and ends with a pile of 'footless shoes' at the gates to the park, the reader continues this consciously crafted journey embracing personal and  universal subjects and themes.
This assured and fearless voice wields words and constructs a maze of striking imagery to make readers stop and look again and again at what they had imagined was the familiar.  
As in her poem 'Jasmine', Hafsah's  writing takes hold of and shakes complacency and misconceptions with beautiful simplicity. Replete with tender and poignant moments, this collection is an exploration of the human condition and the conflicts that arise within us.